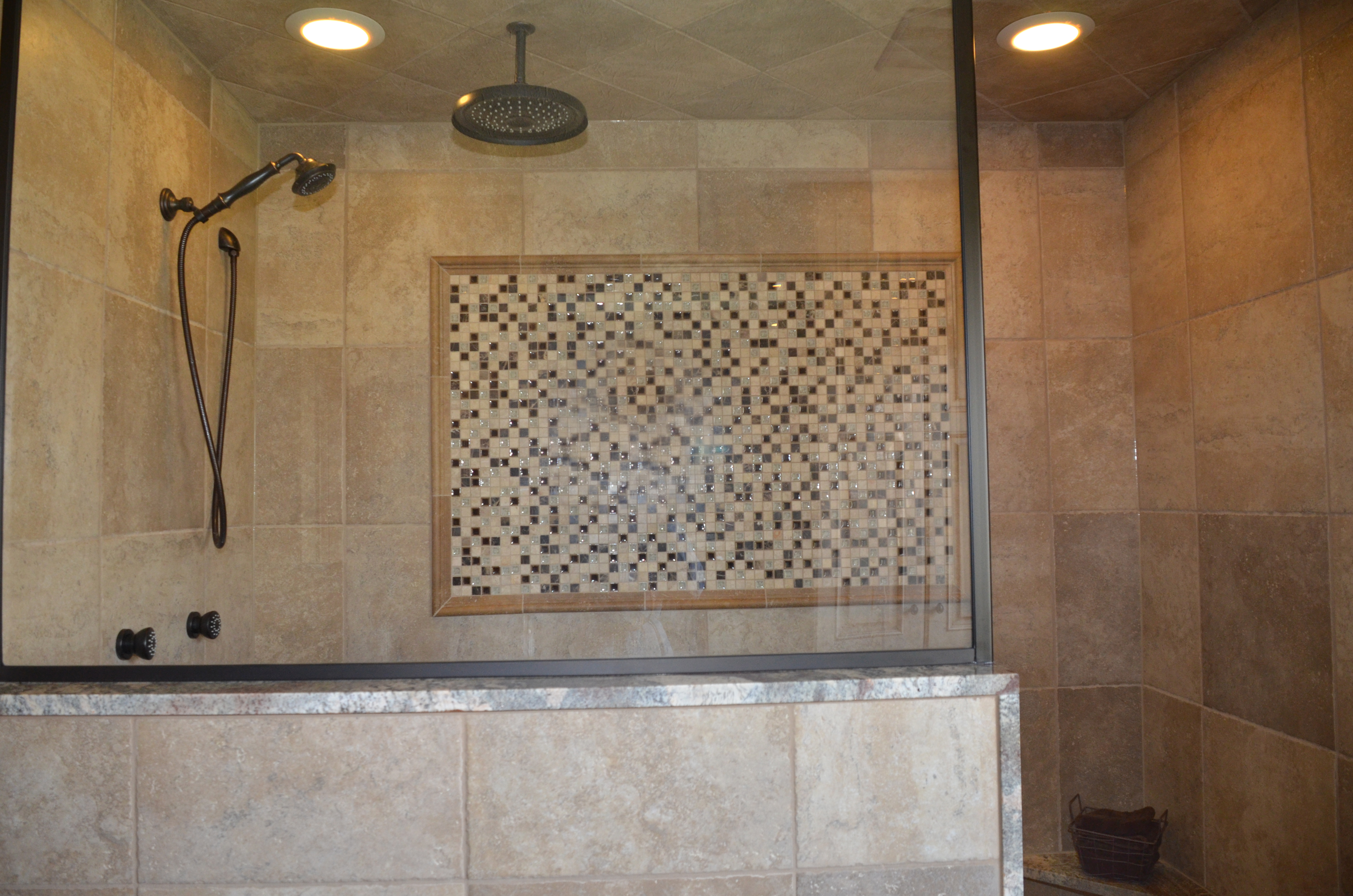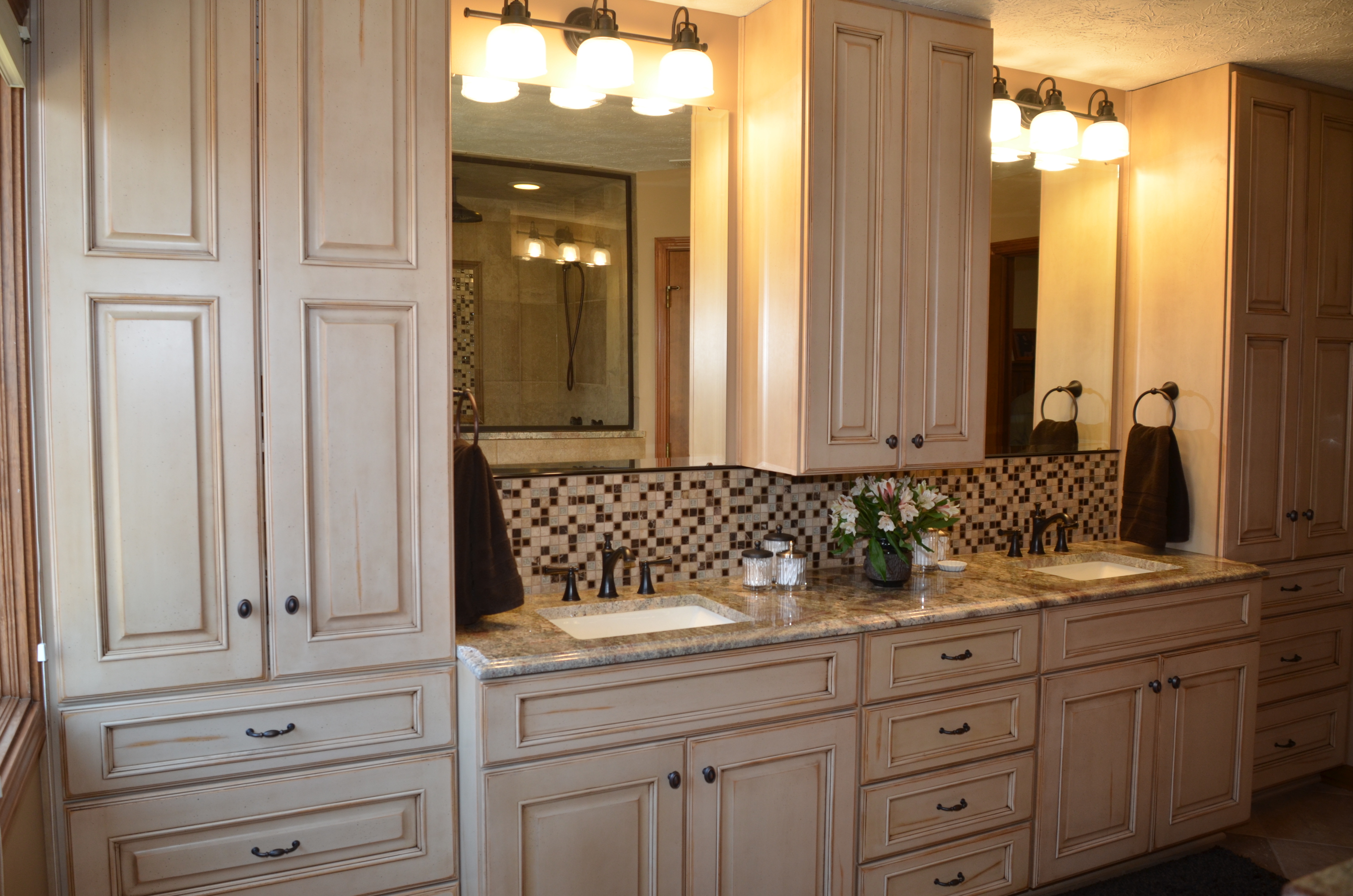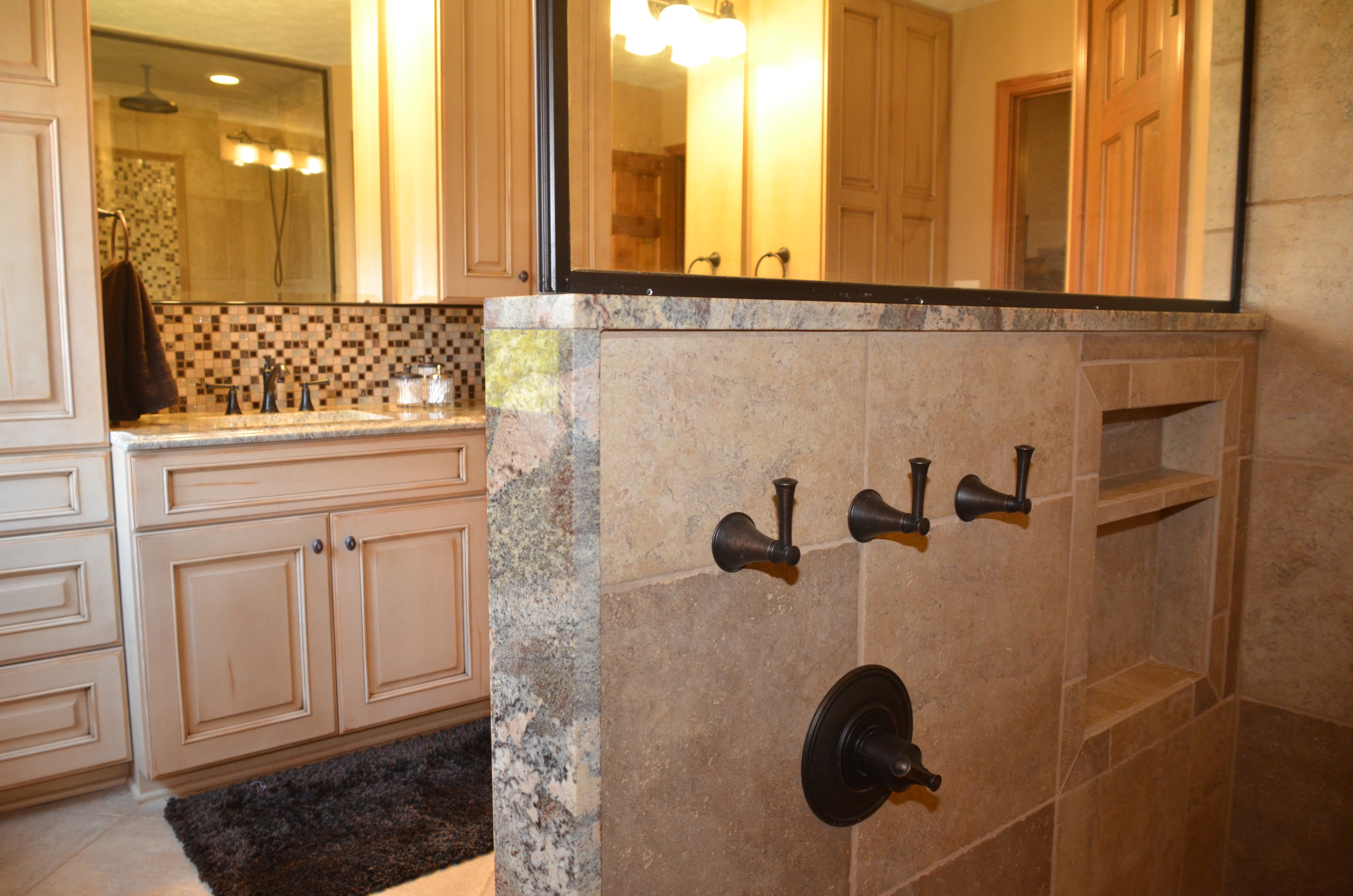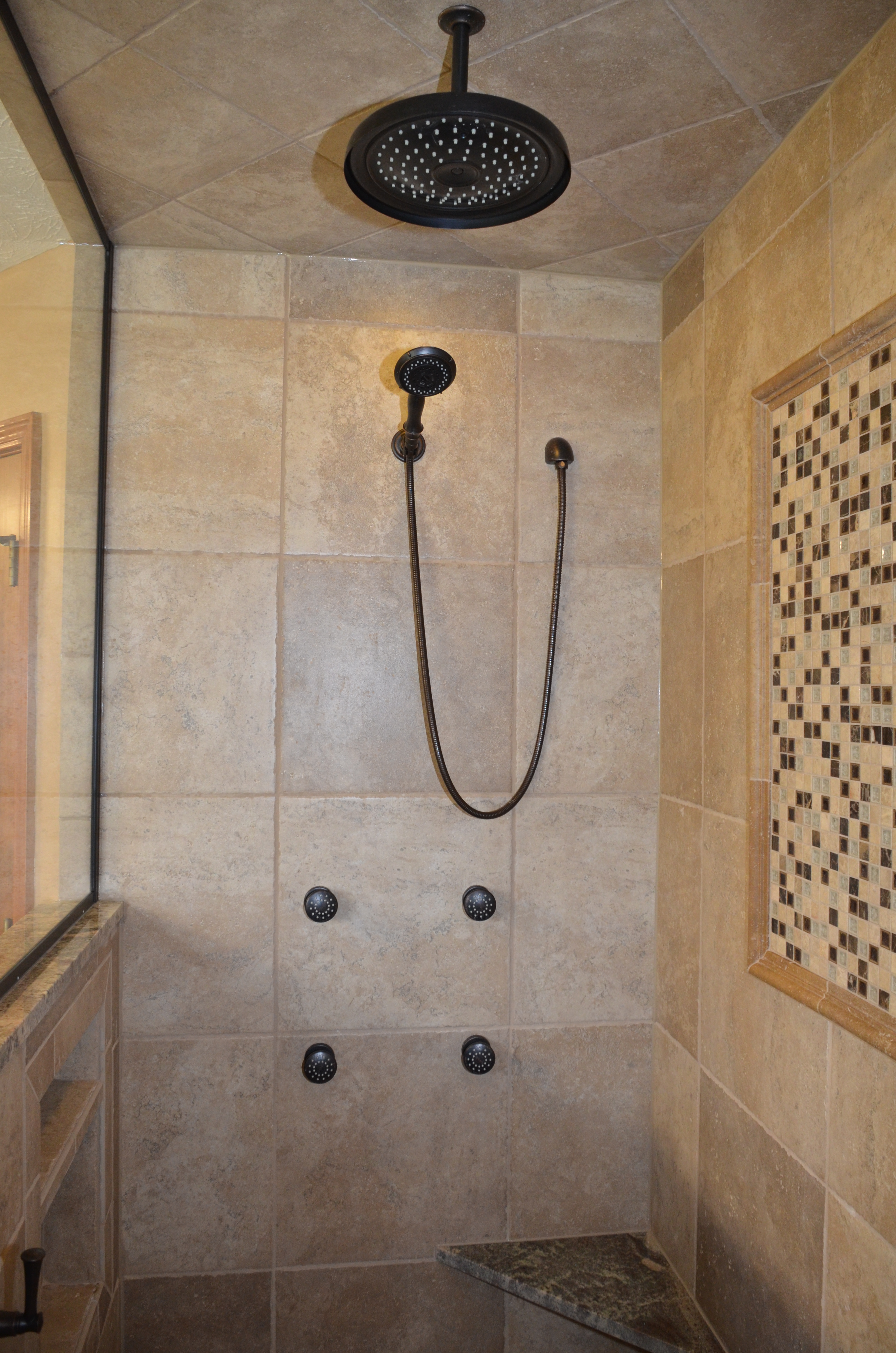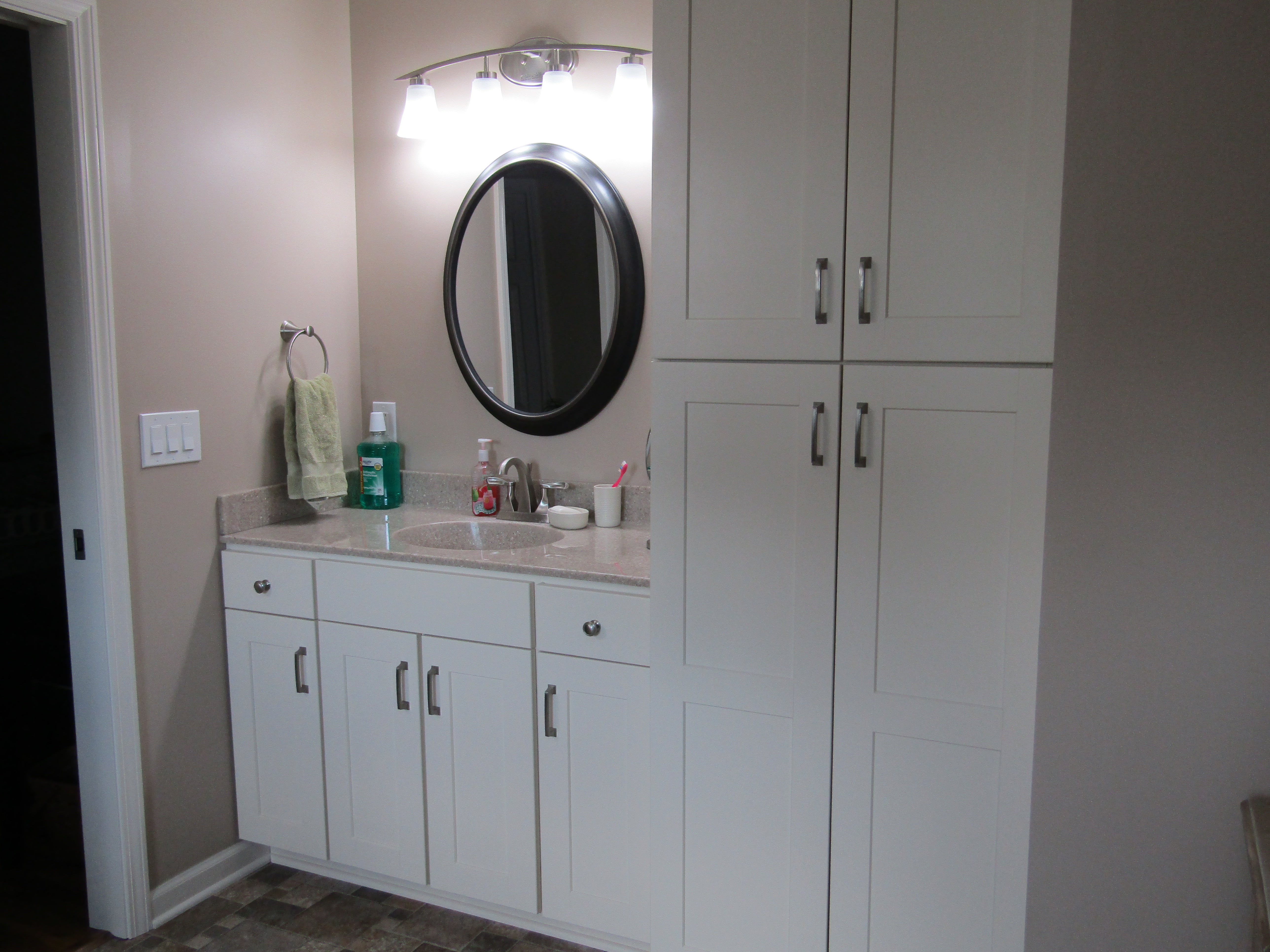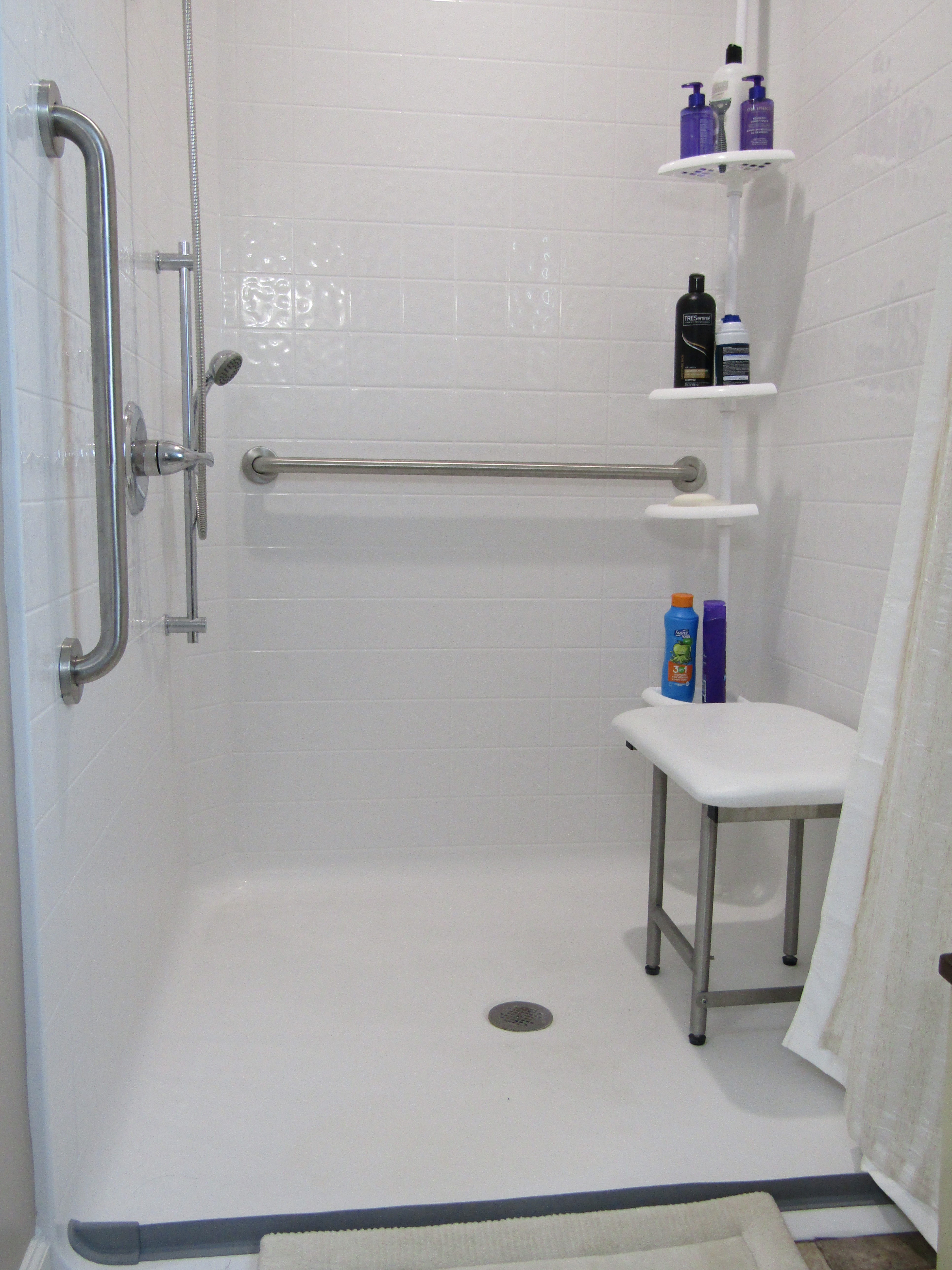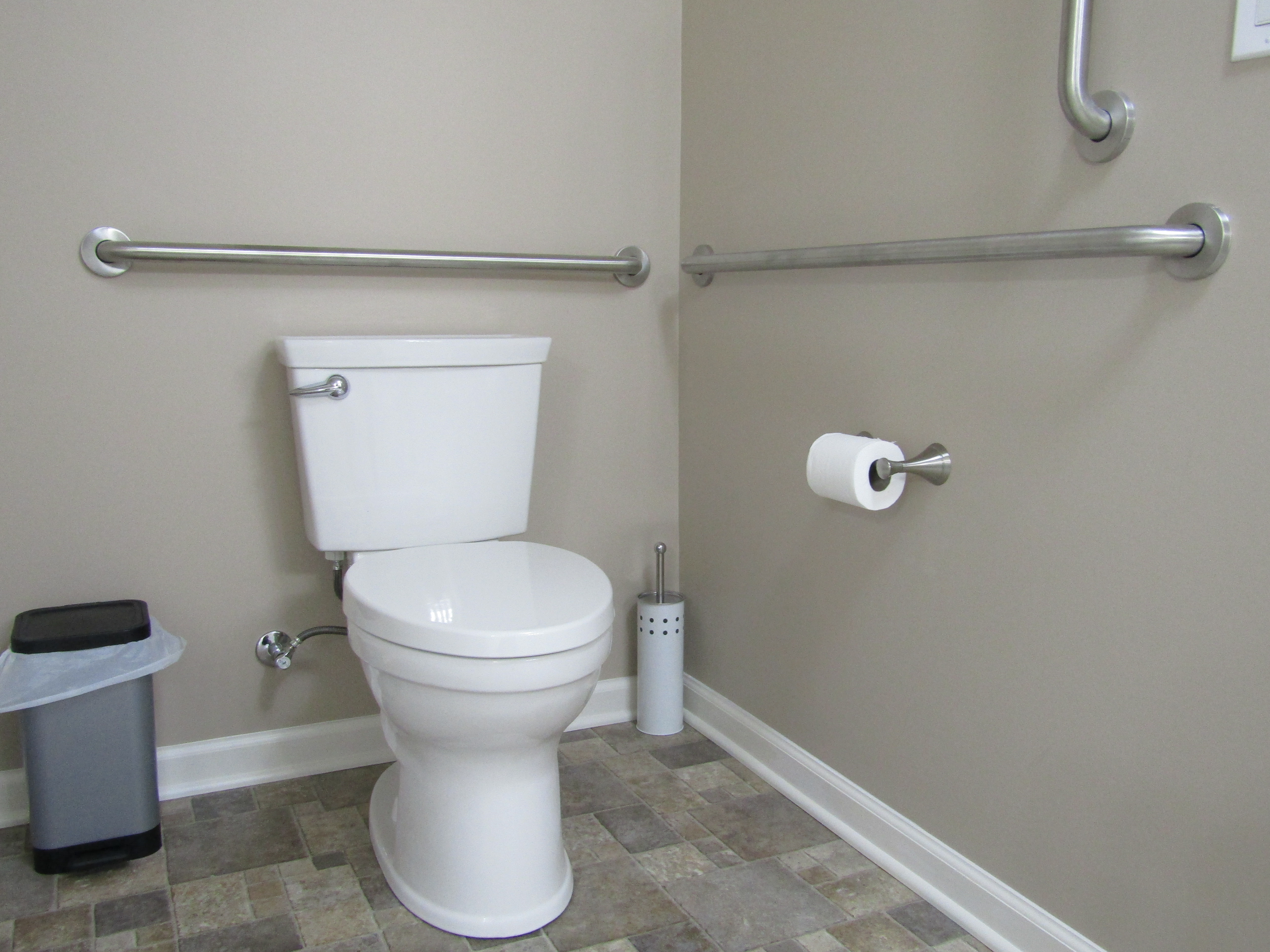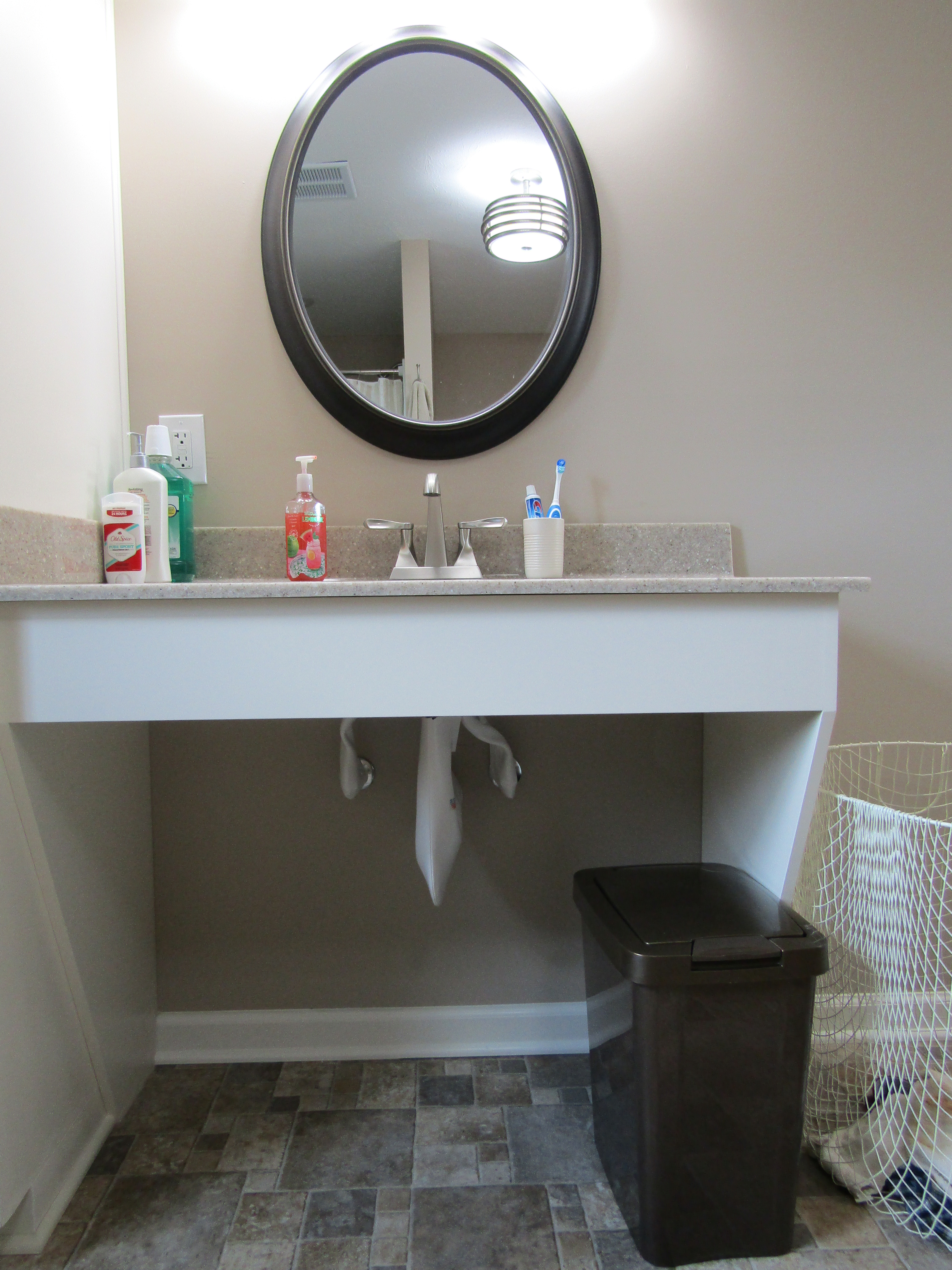 New Bathroom
Is there any room in your house that works harder than your bathrooms? Probably not. Day in and day out, our bathrooms are there for us, helping us with our most private business.
So isn't it time to give your bathroom a little love?
We can help you with a simple change out of worn and outdated fixtures or we can design a complete reconfiguration of your bathroom to accommodate changes in design trends or your lifestyle. Perhaps your needs have changed over time and you'd like to talk about a bathroom with a wider door, easy-access sinks, and a curbless shower.
Whatever you want, you tell us and we design for you.
If you're interested in doing any home remodeling or improvement projects, you've probably spent at least a little bit of time looking at pictures and ideas on the Houzz website. You're not alone! So we asked Houzz how their users are remodeling their bathrooms.
Sixty percent of respondents to the 2016 U.S. Houzz Bathroom Trends Study* spent 30 to 60 minutes in the bathroom each day. That's a lot of time!
So while they spend that time in the bathroom, what makes homeowners decide to finally call the contractor and get the remodeling project started? Forty-six percent of the Houzz survey respondents said they just couldn't stand the old bathroom any longer. Slightly more than one-third of respondents had wanted to remodel all along and finally had the means to do so, and just more than one-quarter of respondents were remodeling a bathroom that had deteriorated or broken down.
No matter what your reasons for finally getting started on a bath remodel, we know you've got ideas of the features and upgrades you want included in your project. From the Houzz survey, the three most common upgrades were faucets or other plumbing fixtures; wall finishes such as paint, tile, or backsplash; and flooring. These three were followed closely by countertops, sinks, lighting fixtures, shower, cabinets/vanity, and toilet.
You may have noticed that a tub is not on the list of top priorities. In fact, more respondents were enlarging or enhancing their shower than were updating their tub/shower units. Most homeowners in the Houzz survey were increasing the size of their showers and 54% were adding rainfall showerheads.
We have found that our clients are also anxious to enlarge and modernize their shower. Most of our clients with whirlpool tubs want them removed and the space repurposed for a larger shower or closet space. Many of our clients choose low-maintenance, custom-made cultured granite or marble shower walls combined with custom glass enclosures to create luxurious and personalized bath spaces. Because all the pieces are custom-made, the shower enclosure can be made in any configuration and as large as the client wants.
After the shower is enlarged and the fixtures and finishes are upgraded, what are the most important design aspects of the remodeled bathrooms? Eighty-one percent of respondents in the Houzz survey said the style and beauty of the bath was most important to them. Coming in a surprising second was the added resale value the remodeled bath brings to the home.
Functionality is also important in a bathroom. Respondents to the Houzz survey particularly valued good lighting, surfaces and fixtures that are easy to clean and disinfect, and space where it is easy to find and store things.
Ready to get started on your bathroom remodeling project?
*The 2016 U.S. Houzz Bathroom Trend Study surveyed more than 2,100 Houzz users in the U.S. who own homes and are in the midst of a bathroom project, have recently completed on, or are planning one for 2016.