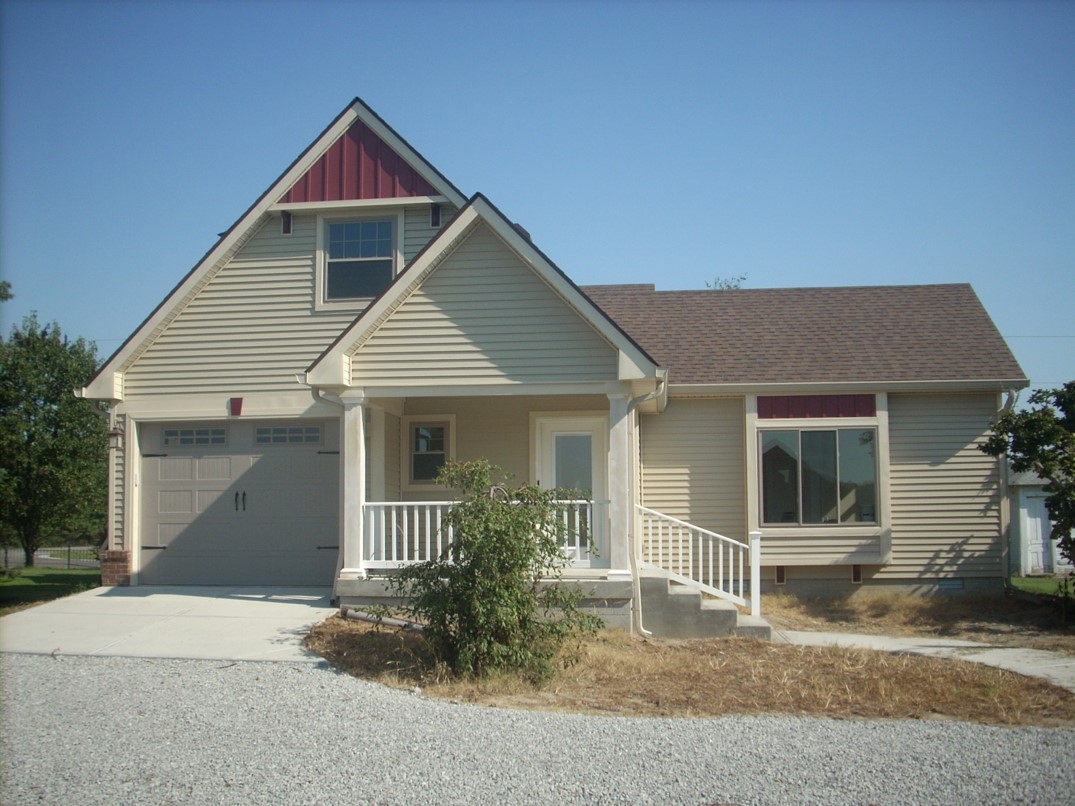 This multi-room addition included a garage and new living space 
blended with existing to enhance the functionality of the home.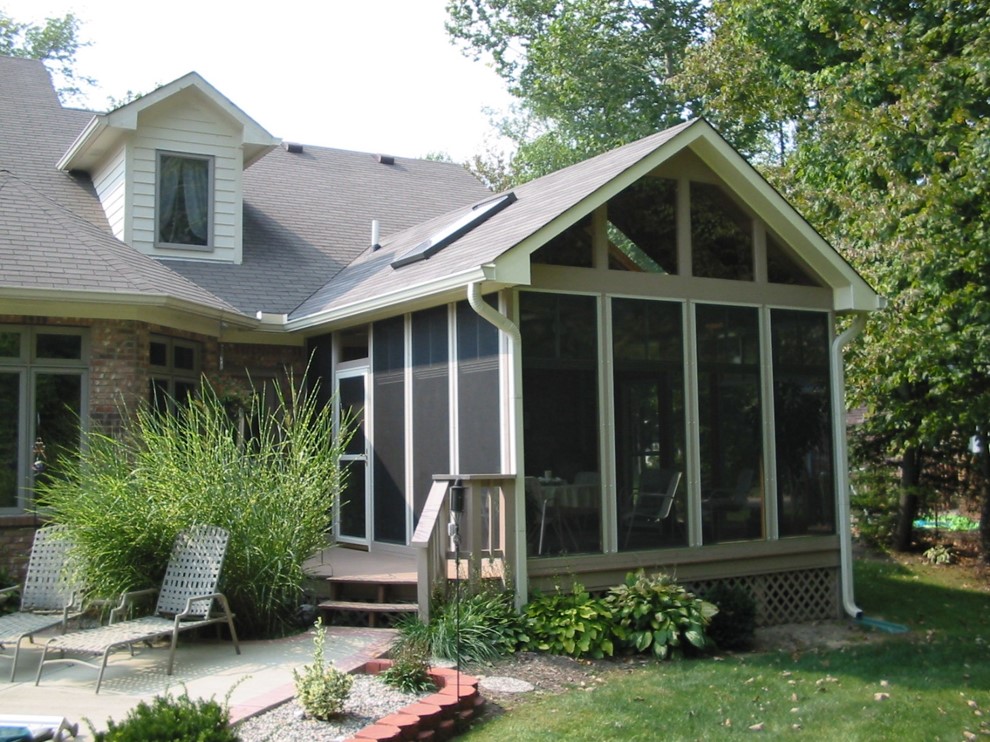 This screened porch allows the family to enjoy
their beautiful back yard in comfort.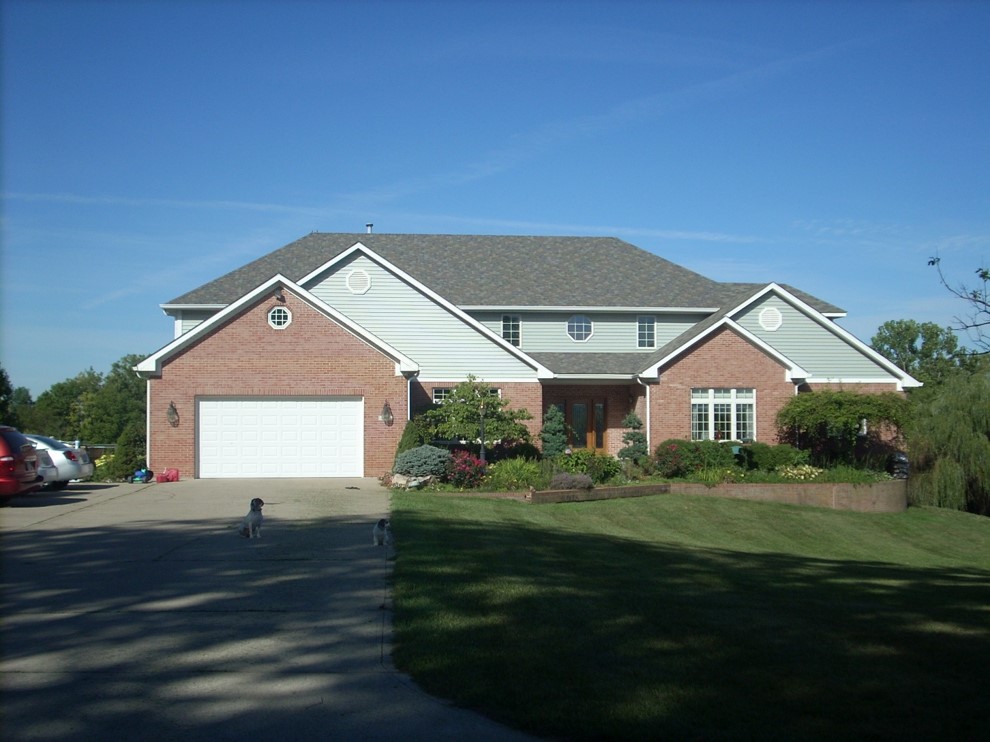 A new master suite is included in the gable added
to the right side of this house in Walnut Ridge.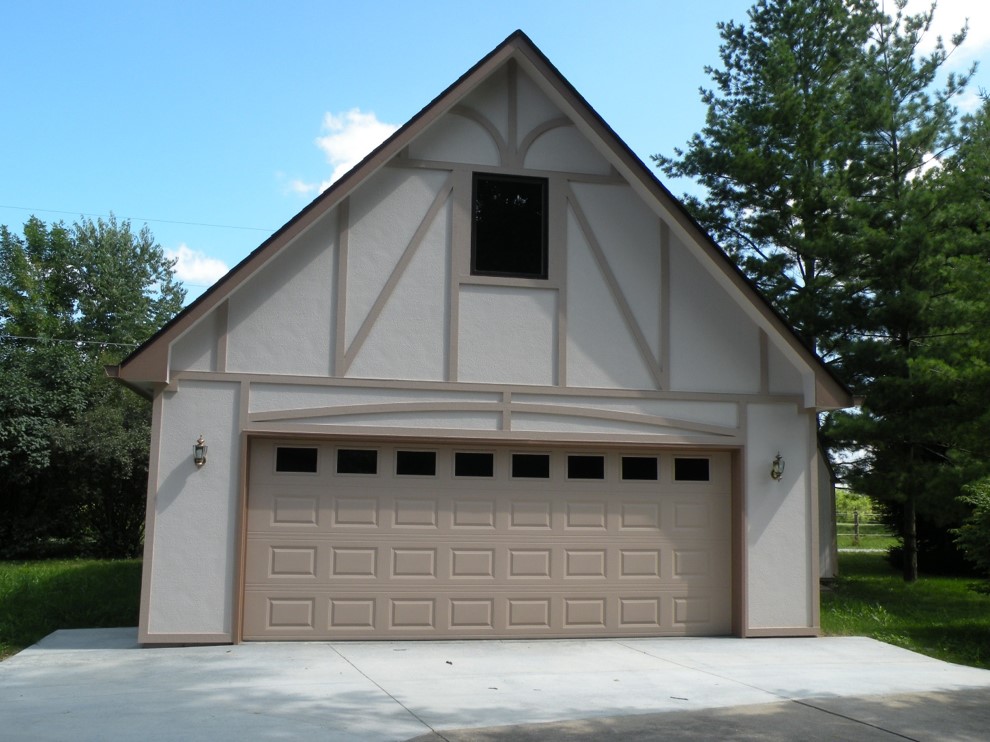 This detached garage echoes the Tudor-style architecture of the house.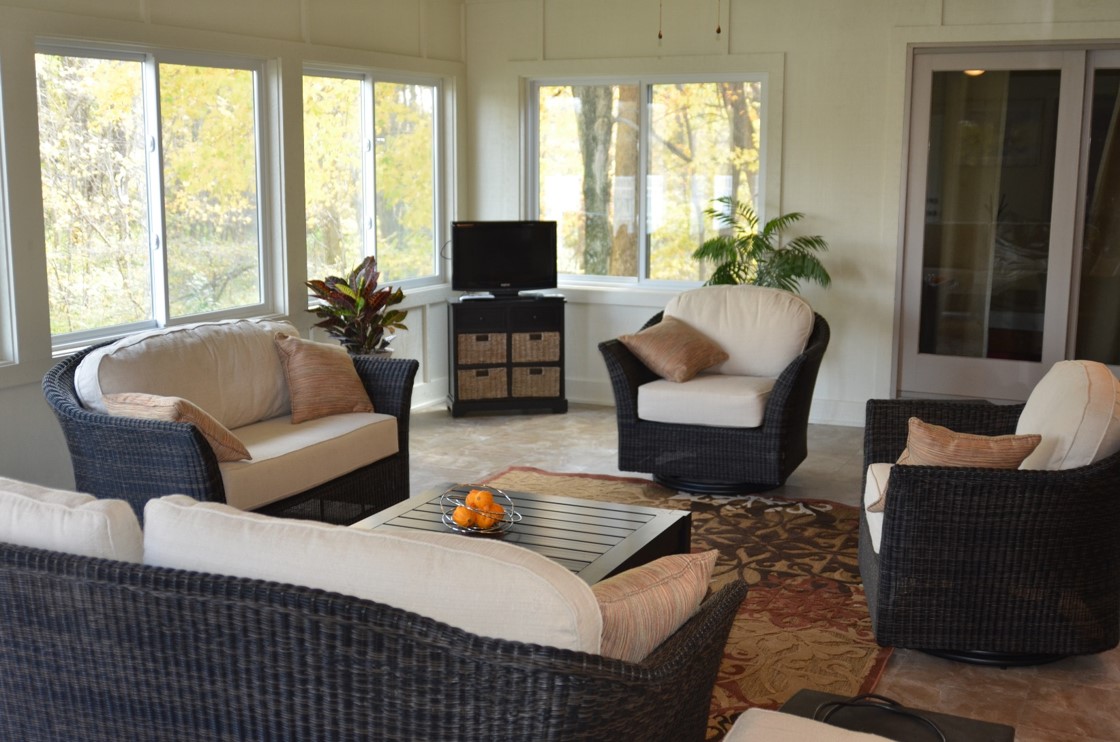 The large windows in this sun room addition add a spacious feeling
and give the homeowners a wide view of their wooded back yard.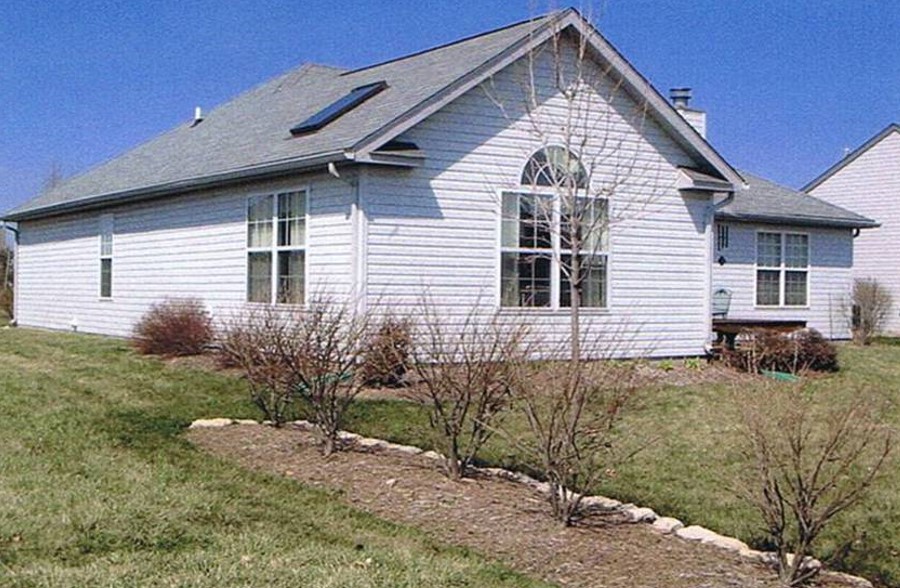 This sun room addition blends seamlessly with the existing house.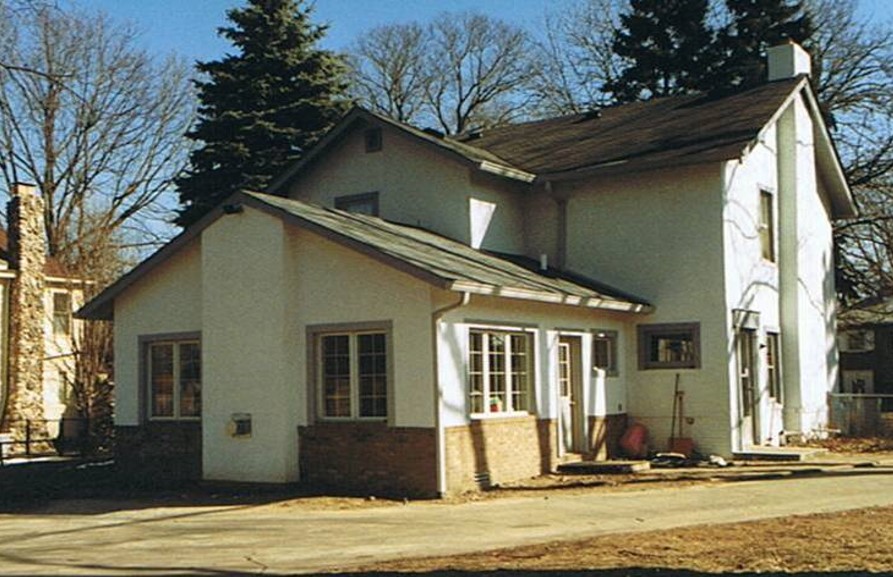 This addition includes a family room and a laundry room.
The modern materials used in the addition blend well with
the historic Butler-Tarkington home.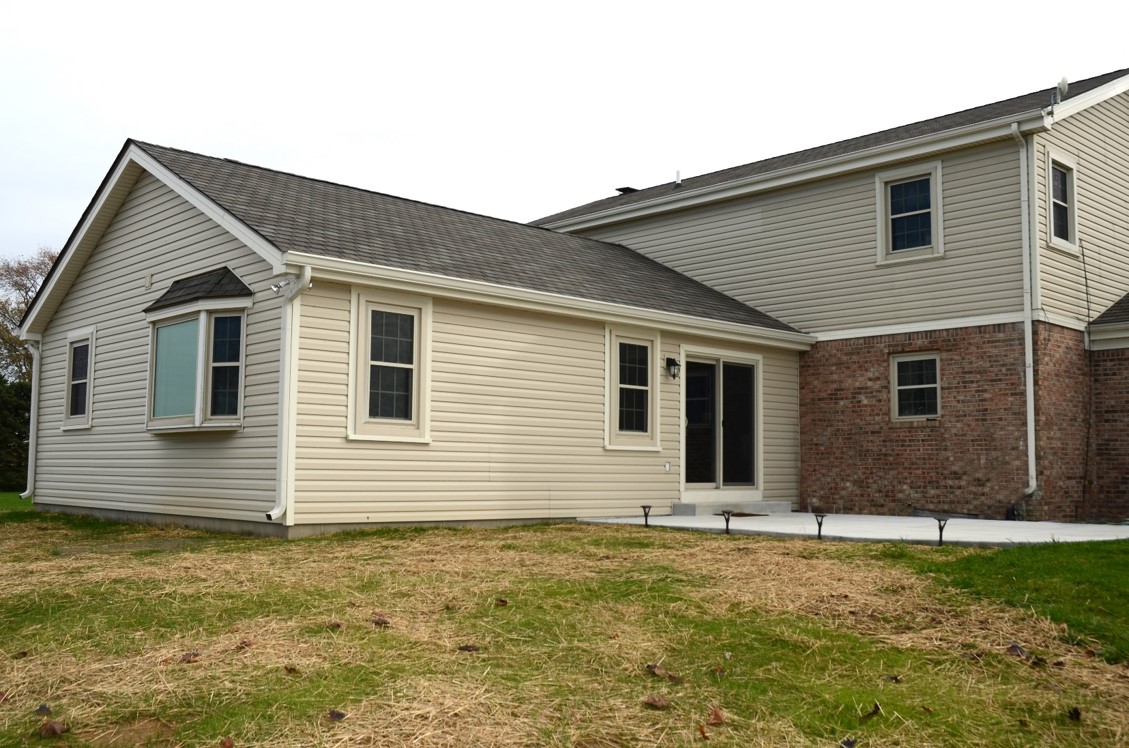 A master bath and bedroom as well as a large walk-in closest were added to this home.

Special attention was paid to ensure the new siding and exterior
trim on the addition matched the existing house.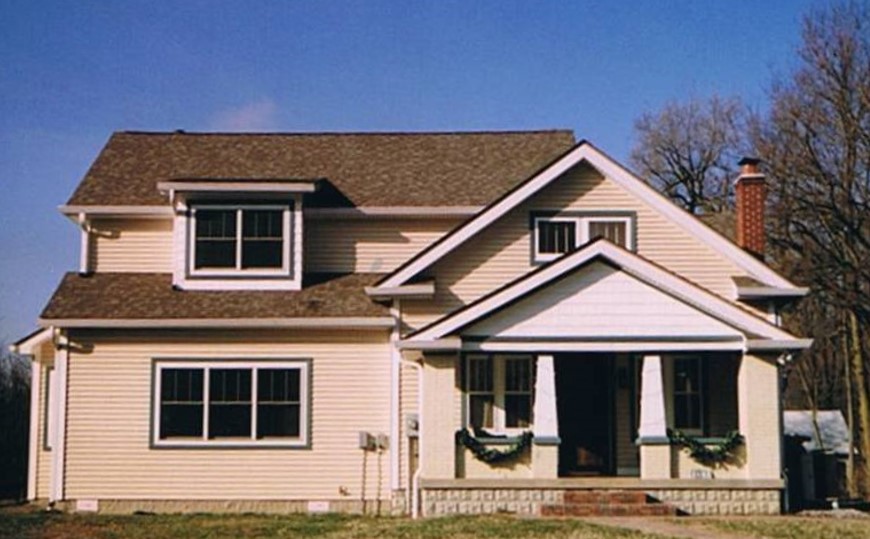 A multiple-room addition and a complete interior and exterior renovation
added valuable living space to this charming bungalow.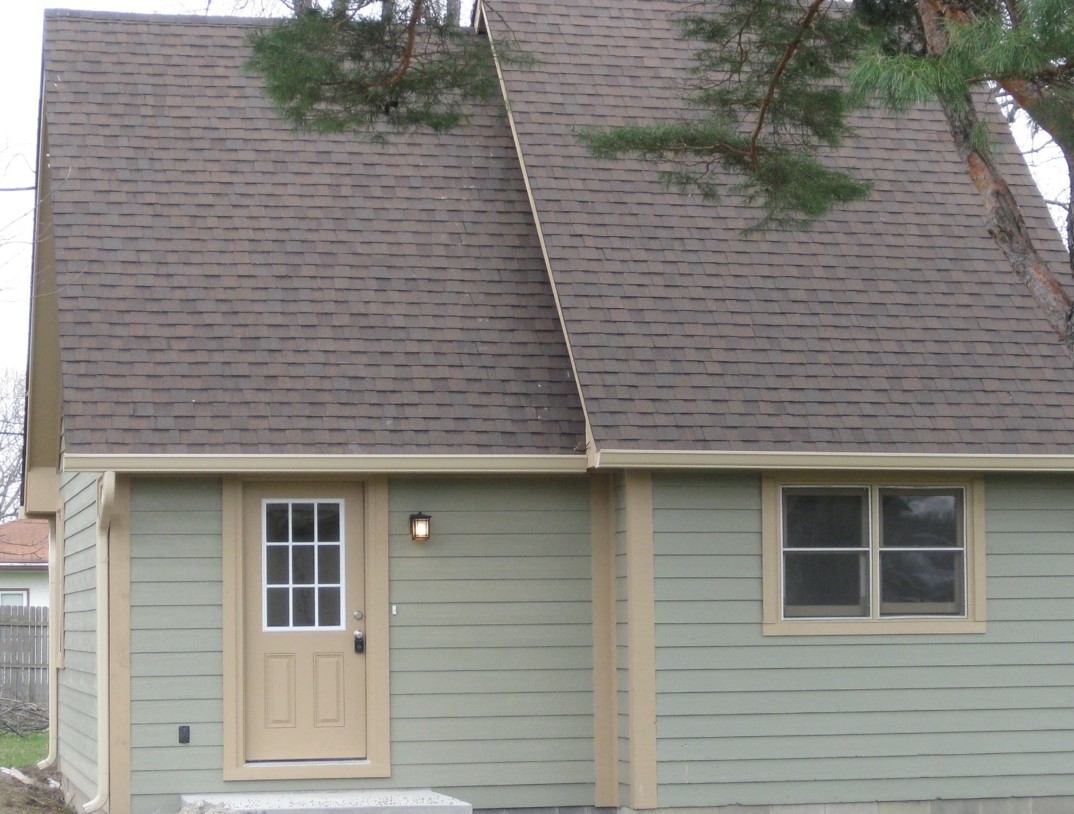 The addition to the left side of this house doubled its size and included
a living and dining area downstairs and a bedroom and bath upstairs.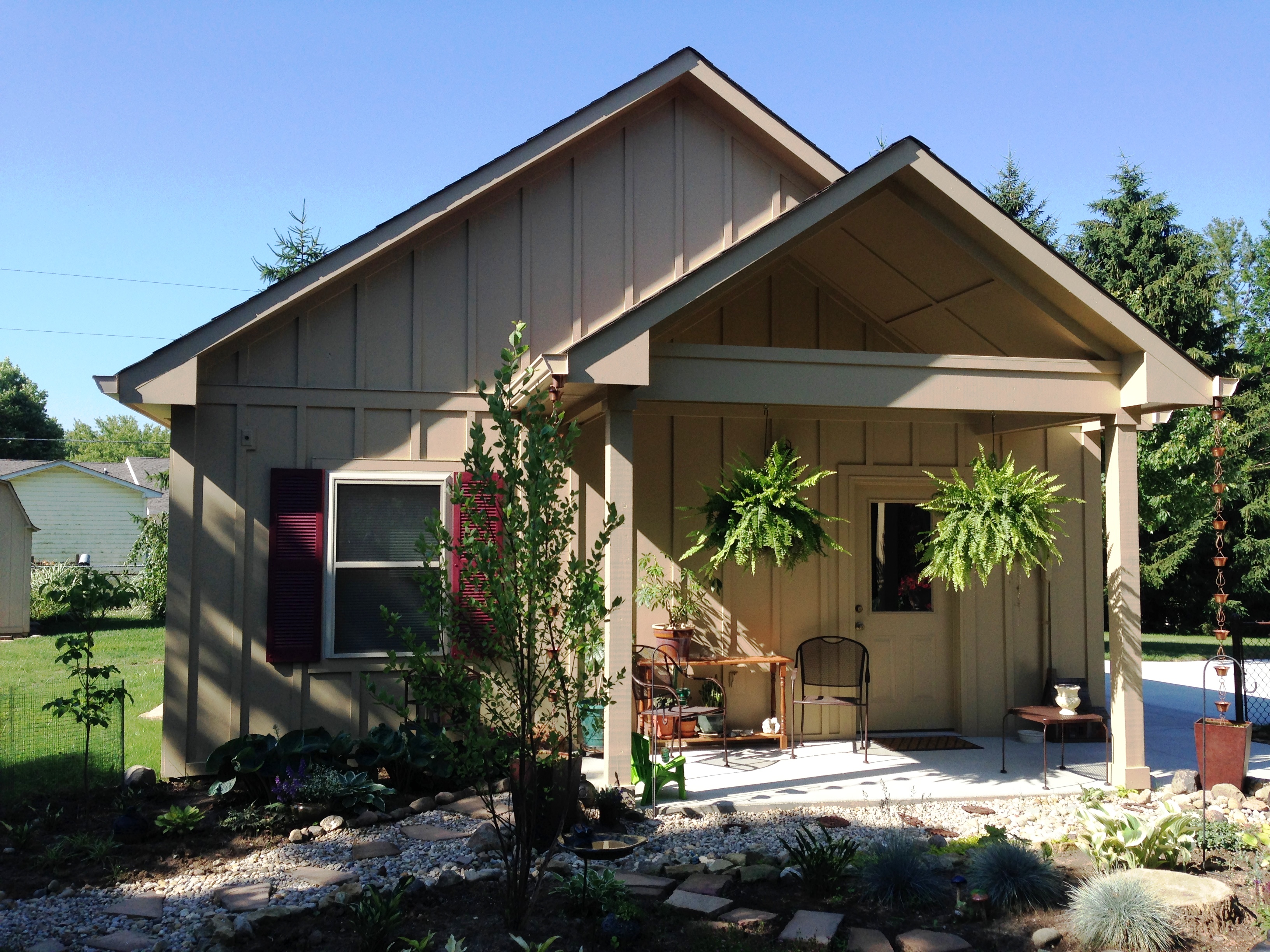 This charming detached structure does double duty--
it's a garage for Dan S.'s projects and a studio for artist Janet S.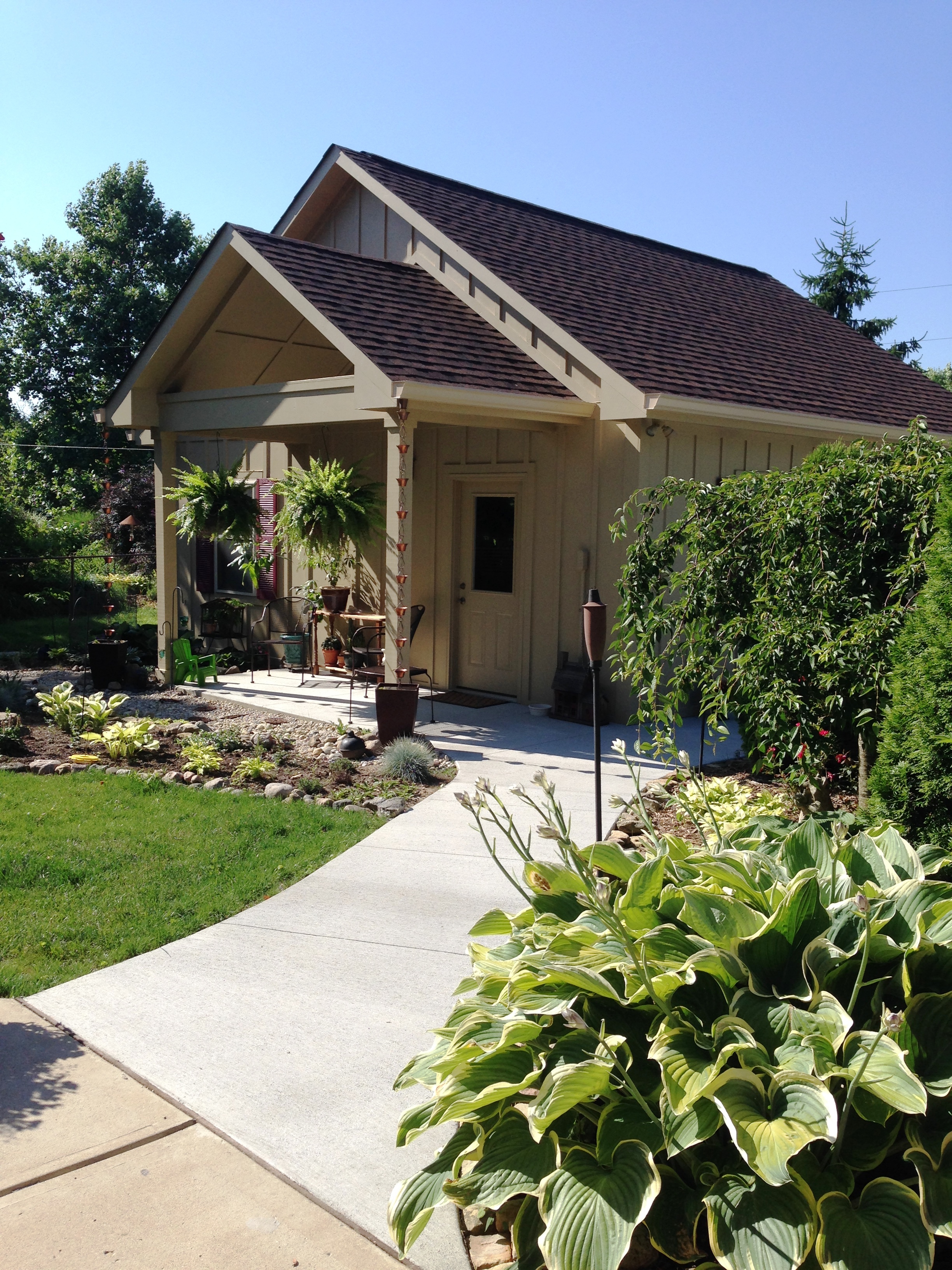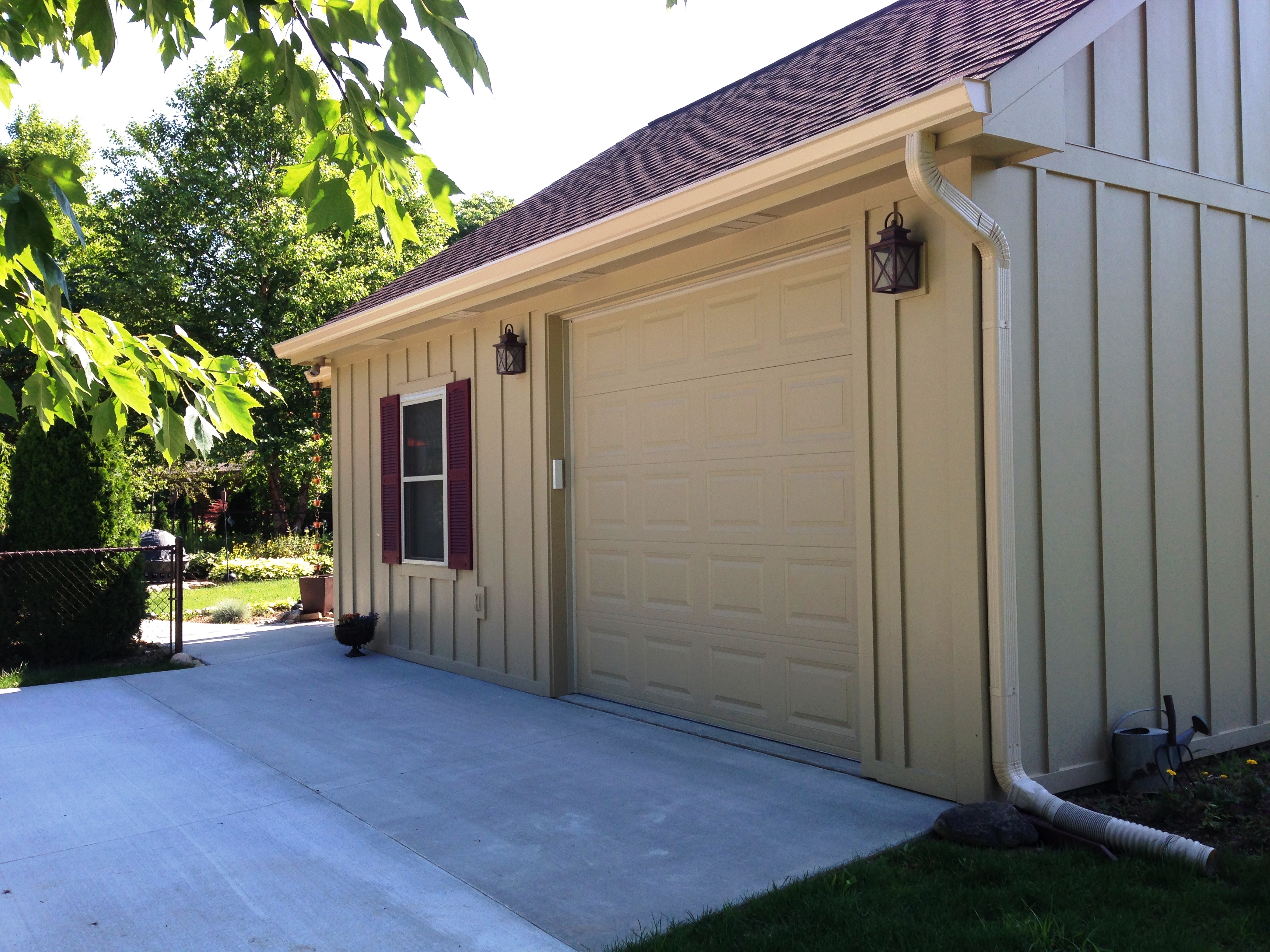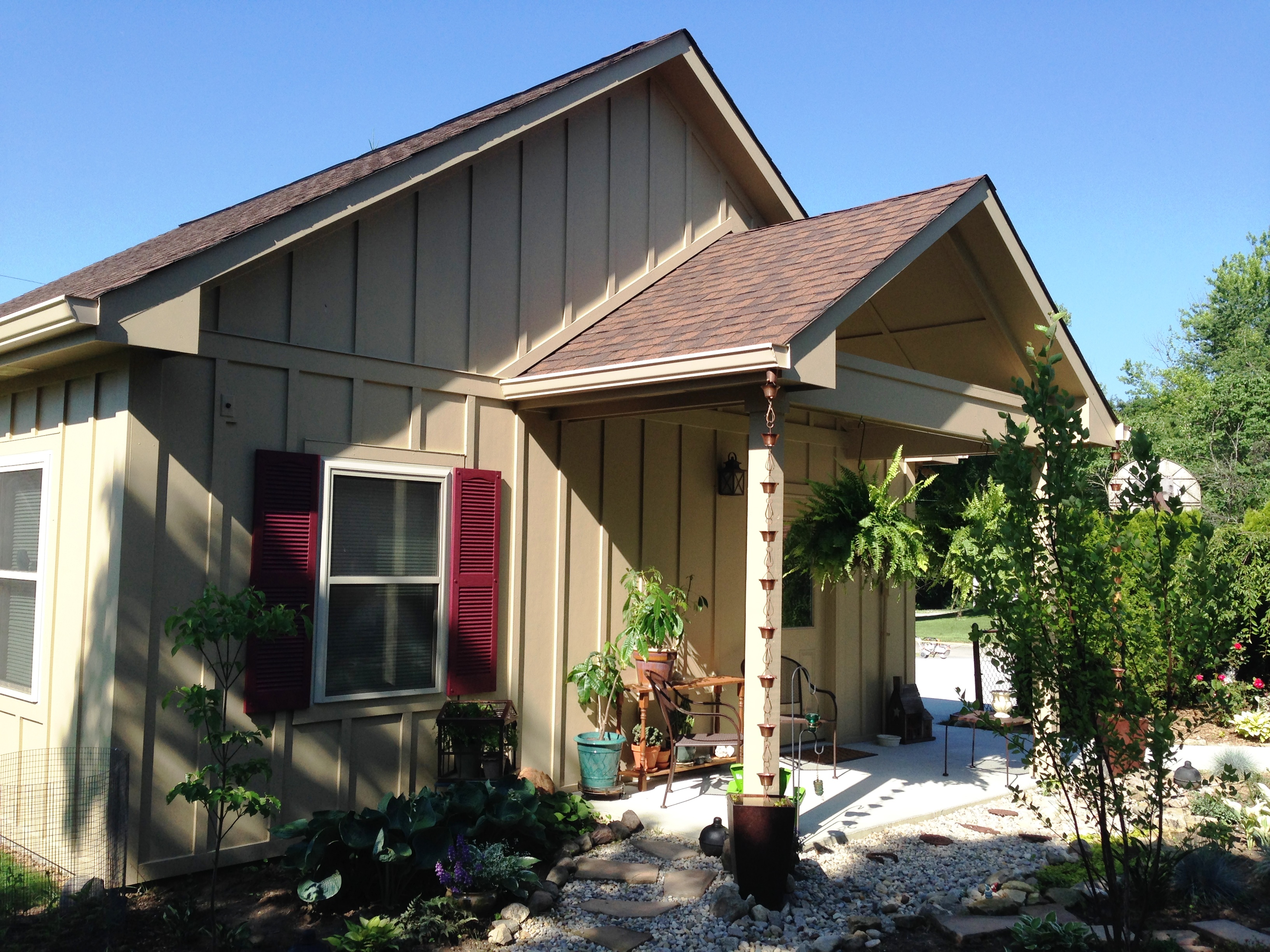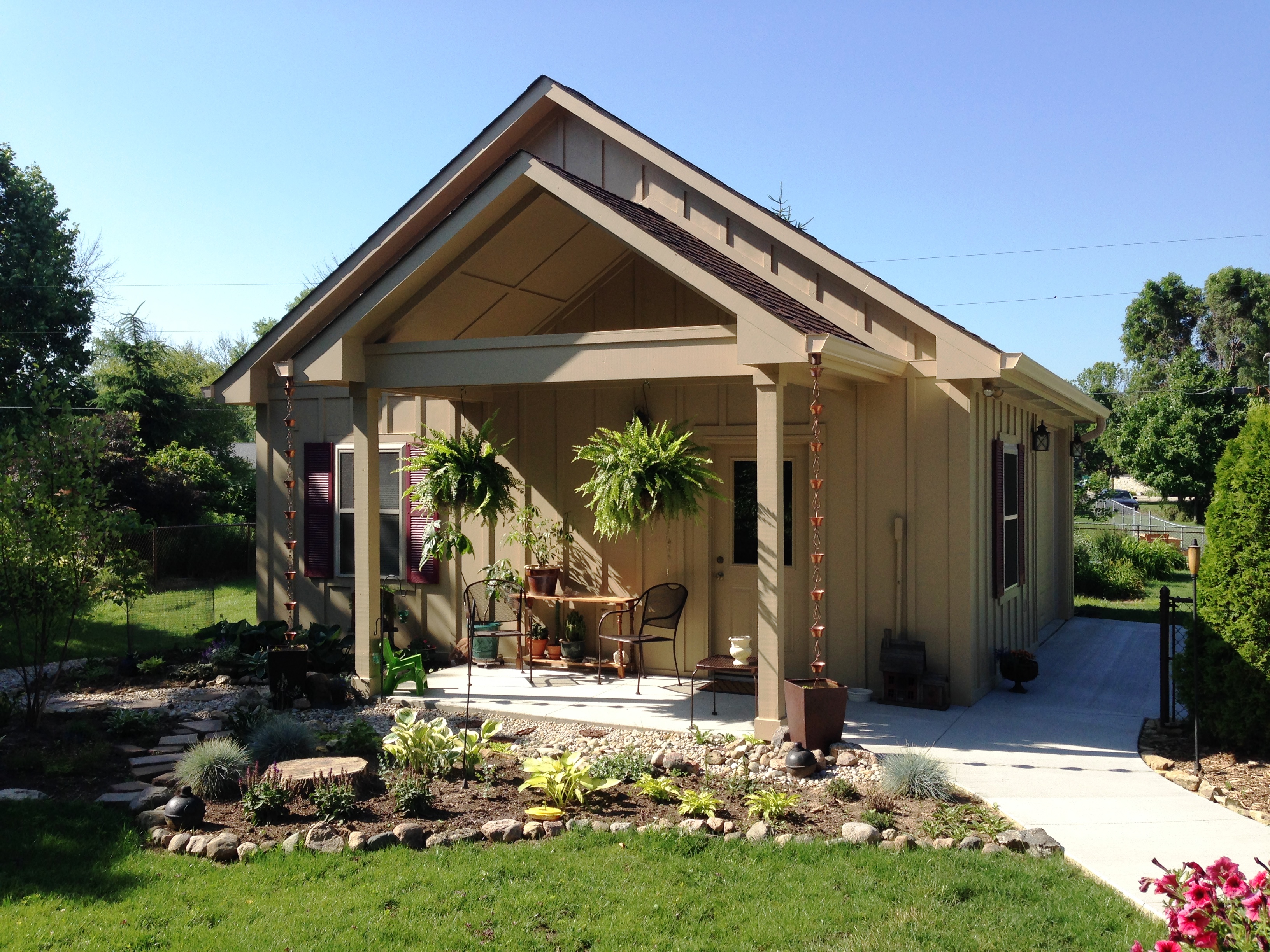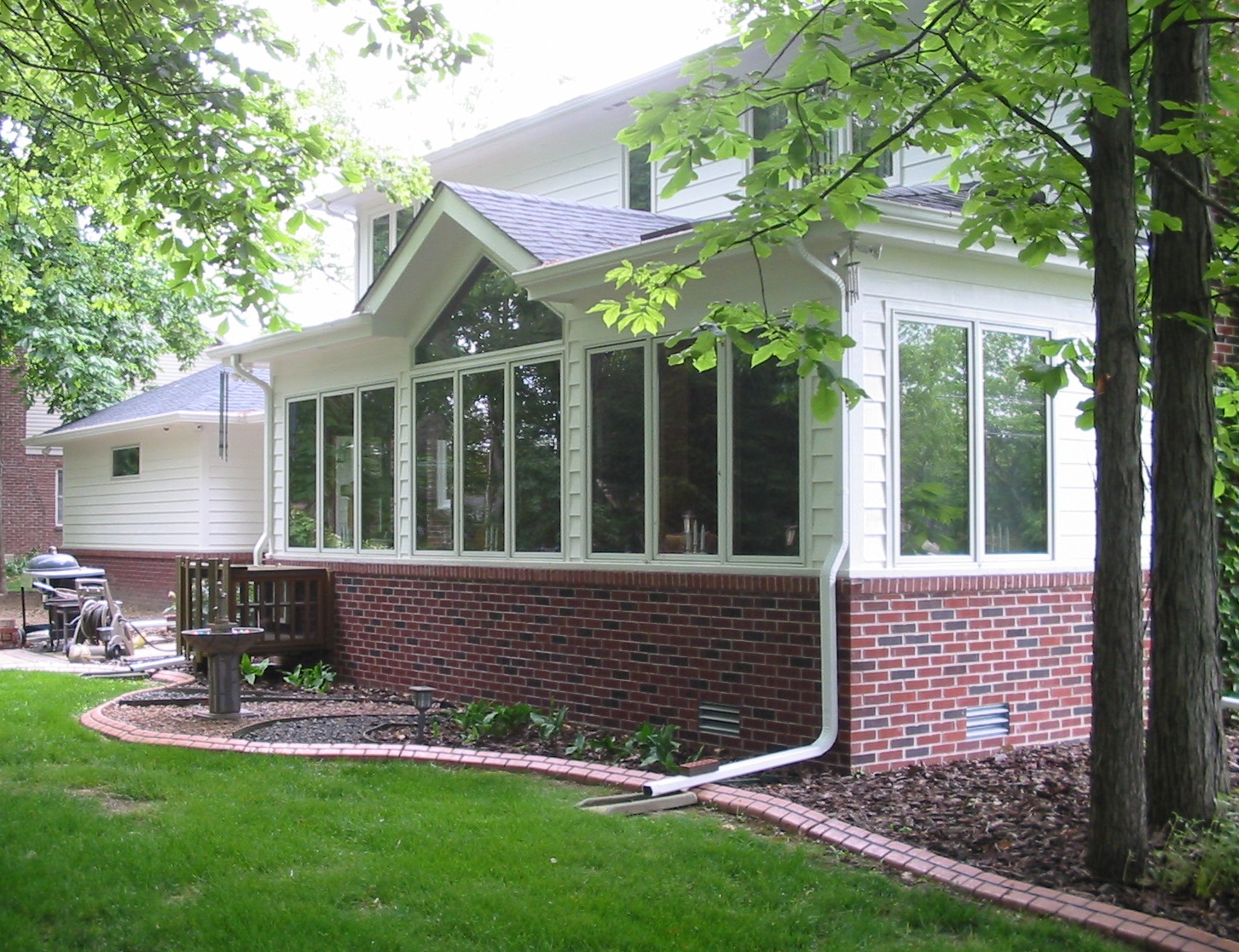 This addition has a small footprint but has a huge effect on the living space of the home.
Add Some Space
There are so many reasons to add space to your home. The most obvious is that you love your home and neighborhood but have out-grown its space or it no longer meets your needs. When this happens, it's natural that you start imagining ways to make changes, move walls, and add rooms to make your home more comfortable and livable. When you find your mind working overtime to sort through all the ideas, it's time to give us a call!
We have more than 30 years of experience designing and building custom additions for homeowners who love their homes—friends like David and Carol P.
David and Carol have been clients of Bradford Builders for many years and recently moved into a beautiful house with a walk-out basement on an interesting piece of lake-front property. The only problem was that the two kids' bedrooms were too small to meet their needs. So Brad designed an efficient addition that added space to both bedrooms and took advantage of the slope of the property to also provide a storage space on the lower level for a lawn mower, shovel, and other gardening items. Now David, Carol, and their kids have a home they enjoy because it fits their needs so effortlessly.
Our friends Gary and Diane own and farm property in northern Hancock County. On their property is a small, one-and- one-half story bungalow they wanted to renovate for Diane's mother to live in.
Like most families facing decisions about aging family members, safety and convenience were uppermost in their minds. They wanted to add and repurpose space so Diane's mother could have everything she needed on the first floor of the home. Brad designed an addition and renovation project that joined with the existing floorplan so that a bedroom, one full bath and one half bath, kitchen, living space, garage, and a convenient entry occupied the main level. A bonus room was added above the addition and tied into existing bedroom, bath, and closet space on the second floor.
The interior spaces are open, flowing from one to the other. Generous windows invite natural light into the home. Now, Diane's mother can live independently, safely, and comfortably on the family farm.
Maybe it's time for you to start hosting the family holiday celebrations. Our friends Ty and Peggy H. needed a new kitchen and family room to handle their large extended family during holidays and other family get-togethers. The new area also includes space for a large dining table, an island with plenty of room for help during meal prep, and lots of counter space.
One kind of addition we've built many times over the last 30-plus years is the family room. Many homes have a single living space which seems like a good idea when a young couple without kids buys their first home. But after they settle into the home, kids come along and start school and make friends. Before they know it, they're bursting at the seams and just want a place to watch television or read the paper without competing with the x-box or homework happening at the table.
No remodeling project is easy, but the family room addition is usually a straight-forward, economical way to solve a space crisis. A growing family gets room to spread out and the family budget isn't stretched too thin. Win-win.
Whatever kind of space crunch you find yourself in, we've probably seen it before. Give us a call and we can put our heads together and find a way to build you the space you need.